Our Statement
The University of Public Service (UPS) launched a talent management program called Ludovika Collegium in February 2021. This program aims to engage the most outstanding students with managerial ambitions for the service of our nation. Ludovika Collegium is a professional interdisciplinary community, which also involves talents from other universities. We would like our students who come from different scientific backgrounds to inspire each other. People who work together with representatives of other scientific fields need to think outside the box and learn to be able to transfer their knowledge to those from a different field. I hope that our current investment will prove fruitful when professionals graduating from Ludovika Collegium apply their knowledge in the public sector. If they become familiar with and understand their wider community better due to the program, they will be more open to our traditions and values, and thus become better managers and more responsible decision-makers. In the short run, I hope that all students participating in the program provided by Ludovika Collegium will find their place within the community of UPS regardless of the university they come from.
DR. GERGELY DELI
rector
University of Public Service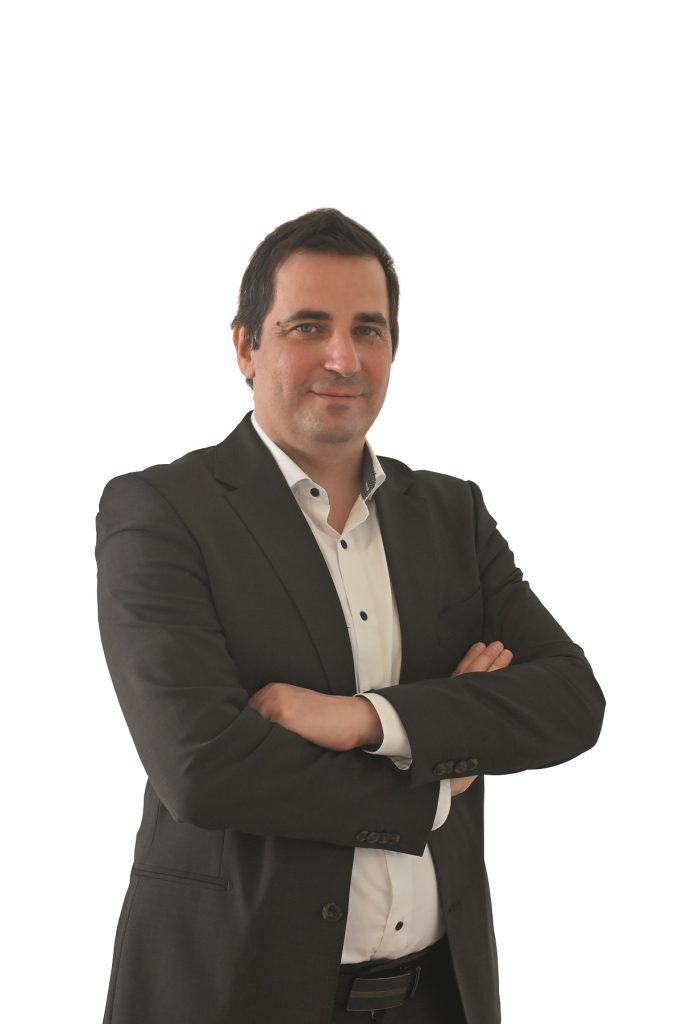 Main Goals
Ludovika Collegium aims to build a student community that recognises the internal challenges and position of Hungary in the international arena in a complex way, where the students are committed to serving our homeland and able to shape the country's future responsibly.
The programme educates and prepares future leaders for public administration by giving high-quality study and up-to-date managerial trainings. It builds a network of professional contacts and provides mentoring according to the individual career profiles to be able to tackle the main challenges and tasks of public administration.
BY THE END OF THE SIX-SEMESTER PROGRAM AT LC, EACH STUDENT HAS:
• successfully completed at least two professional projects as teamleaders
• gained foreign experience
• gained a significant amount of knowledge in their area of interest with the support of their mentor
• become fluent in English
• developed excellent communication and presentation skills
• increased their complex problem-solving skills
• developed sufficient self-awareness to stand their ground as leaders, and autonomous intellectuals
• a high work capacity
Study Program
The study program consists of five semesters of training and a sixmonth internship abroad. The program offers a number of courses reflecting on the most significant issues of our time, raising interdisciplinary awareness and a focus on practical solutions. The aim of the courses is to enable students to understand important public policy challenges and develop complex answers for that. Each course is coordinated by an academic or expert of the current specific field who also invites domestic and foreign guest lecturers from public private and public sector or academia.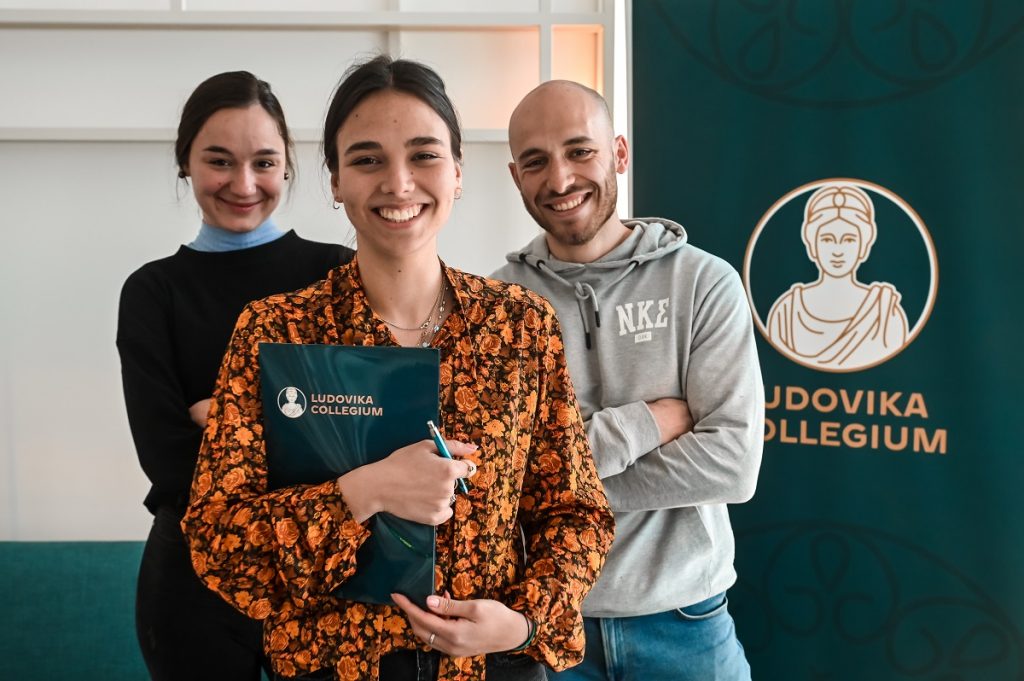 Leading Professors
ANETT MÁDI-NÁTOR
Director of International Operations, Cyber Services Plc

ANDRÁS HUSZÁR
Director, Green Policy Center,
European Climate Pact Ambassador in Hungary

TAMÁS JOÓ
Senior Researcher,
Health Services Management Training Centre,
Semmelweis University

SAMU SZEMEREY
Chief Operative Engineer of the Architecture Team,
The Hungarian Museum of Science, Technology and Transport

BALÁZS FELSMANN
Head of Department,
Institute of Management at Corvinus University

ANDREA TOARNICZKY
Associate Professor,
Department of Organizational Behaviour at Corvinus University

Teaching Methods
LC's program is flexible and also interdisciplinary, with a practice-based approach. It is continuously adapting to the on-going events and the most important questions of the Hungarian and global environment. Besides classroom-based training, the thematic lines integrate innovative forms of education into the program:
• hackathons
• simulations
• personal skill development trainings
• project work in teams
• internships
• and an individualised professional mentoring program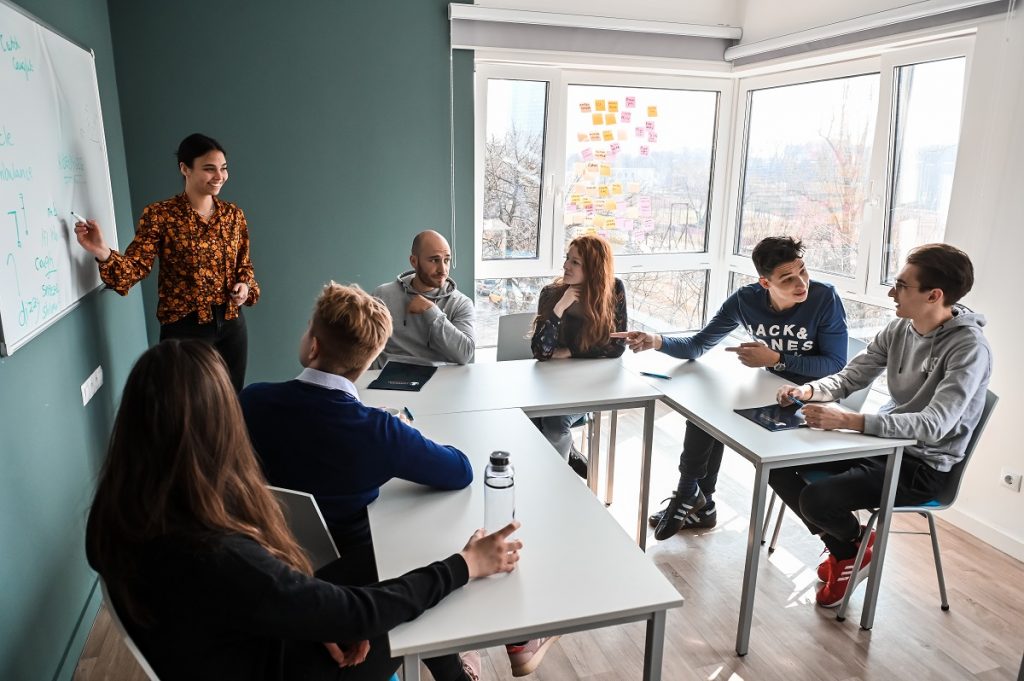 Talent Program Internships
The internship is an integrative and final part of our programme and it starts for every student only in the fifth or sixth semesters covering a full semester (minimum 3 months). Students can take their internships at public institutions, companies and major non-governmental organisations in Europe or outside of the EU. In this phase of the programme, we are looking for prospective partnerships with organisations working in the field of public policy and public affairs, EU policy making, and diplomacy that can receive one or two students from spring or autumn of 2023. In the following you will find some of our potential candidates.
ANNA DITTRICH
In 2019, I graduated from Pázmány Péter Catholic University, majoring in Judicial Administration. In my master thesis, I examined the potential of increasing the efficiency of court administration in the light of digitalisation. I am currently studying law. In parallel with my studies, I worked for three years in a law firm. During my studies and work, I have developed a particular interest in the fields of classic civil law, administrative and labour law, as well as in English legal terminology. In the future, I would like to work as a legal advisor. I prefer to spend my free time in nature, in the kitchen or on my pilates mat.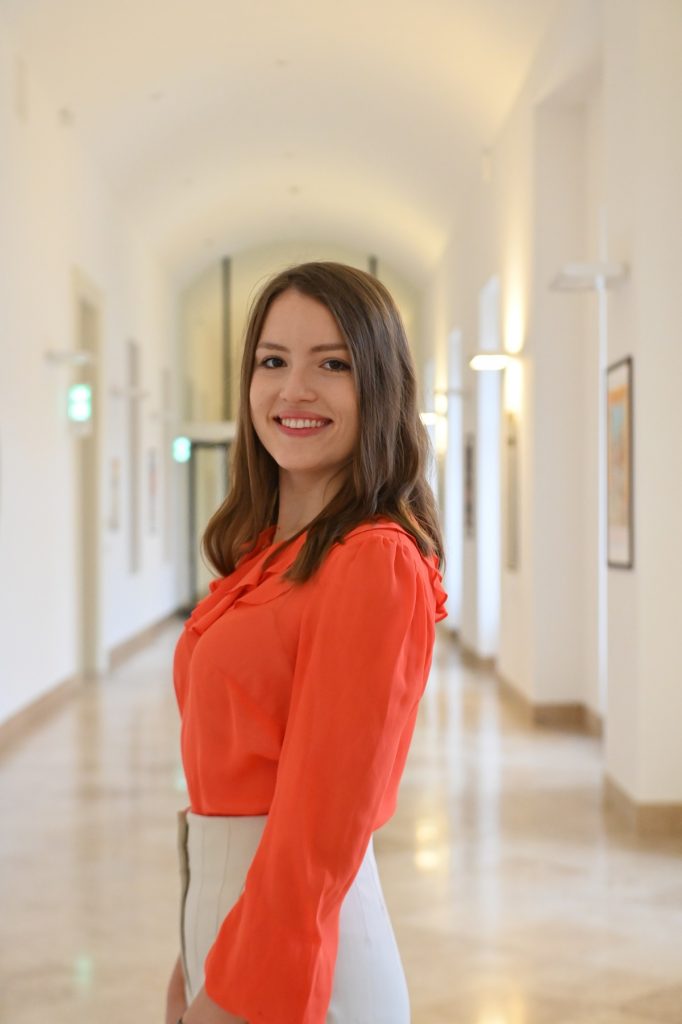 DÓRA MOLNÁR
I graduated in 2021 with a bachelor's degree in Social Work. I am currently studying for a master's degree in Social Work and Social Economics and Cultural Anthropology. I have worked as a volunteer in several charitable and cultural organisations. I am interested in social policy, I aim to make social work better known and acknowledged. My hobby is writing, last year I published my second book of fiction.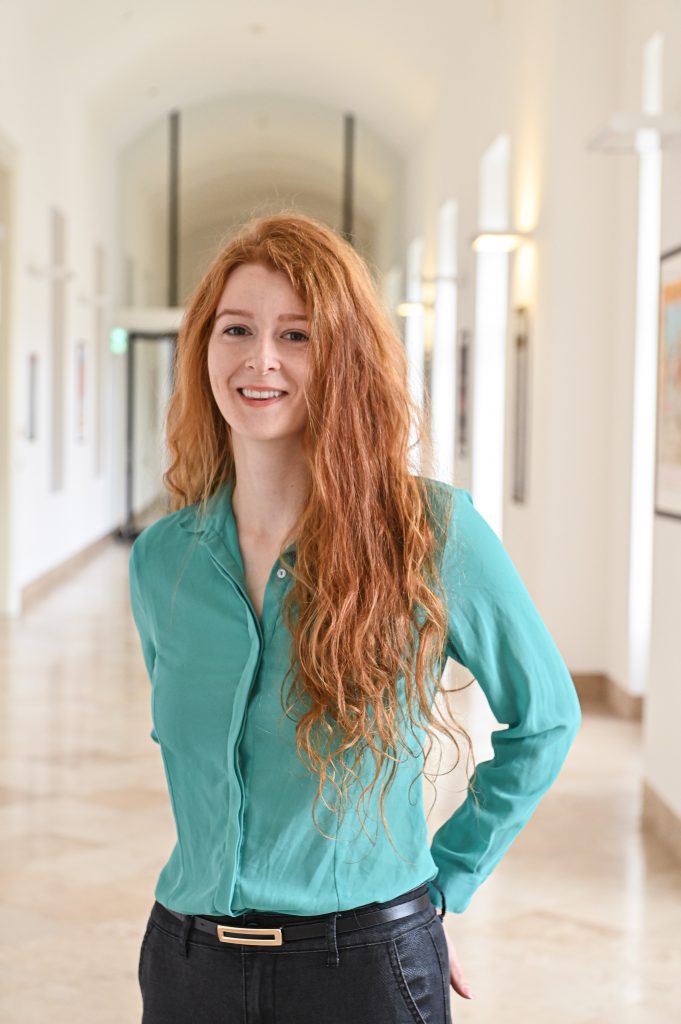 MÁRK DUDÁS
I am a second-year law student studying at Pázmány Péter Catholic University. My field of interests encompasses international law – especially its relations to constitutional law-, space law, environmental law, and philosophy of law. For this reason, I am also an avid reader of books on the topics of geography, philosophy, and social sciences. I intend to carry through further degrees in space law and environmental law, wishing to face and comprehend the challenges of the 21st century in diplomacy and academia. As regards pastimes, I spend most of my free time playing the organ, the piano, and the cello, or occasionally singing with our acapella group.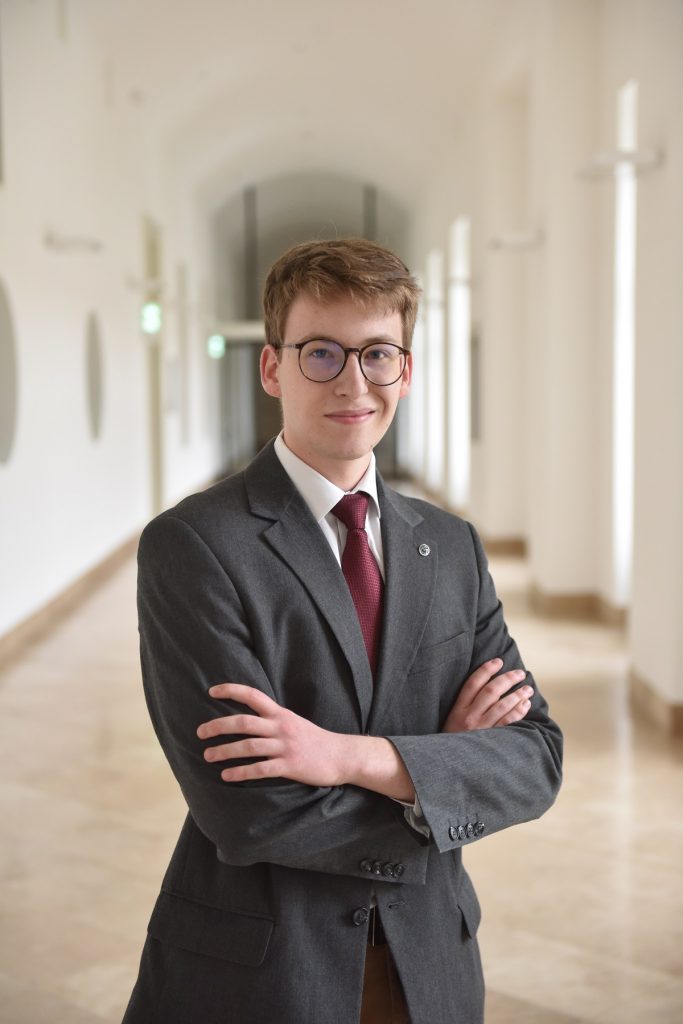 MÁRK FODOR JOSZIPOVICS
First degrees in International Security and Defence Studies and Radicalism and Religious Extremism, master's studies on International Security and Defence Studies and Governance and Leadership at the University of Public Service. President of the Student's Union between 2020 and 2022. Member of the College for Advanced Studies of Security Studies from 2017, became a member of the Ludovika Collegium in 2021. Research topic: the foreign and security policy of the State of Israel, focusing on the settlement's movement. Looking forward to working in the central administration of Hungary, especially in the field of defence.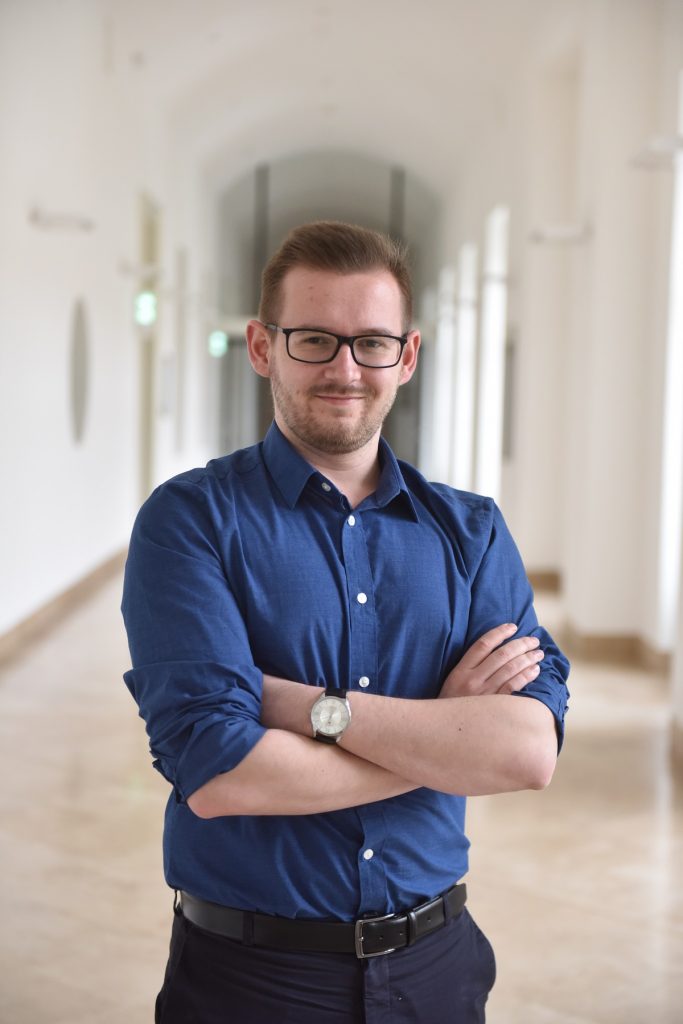 ISTVÁN FARAGÓ
I am currently studying Business Administration and Management BSc at Corvinus University of Budapest, specialising in Sports Economics from the next semester. My interests focus on sport, economics and foreign affairs, and my dream is to combine these interests in the best possible way. It could be either sports policy, diplomacy or financial measures. It is also very important for me to help the Hungarian minorities in the neighbouring countries. Next semester I will be on an Erasmus+ exchange at the University of Uppsala in Sweden, where I will study subjects connected to leadership and international business.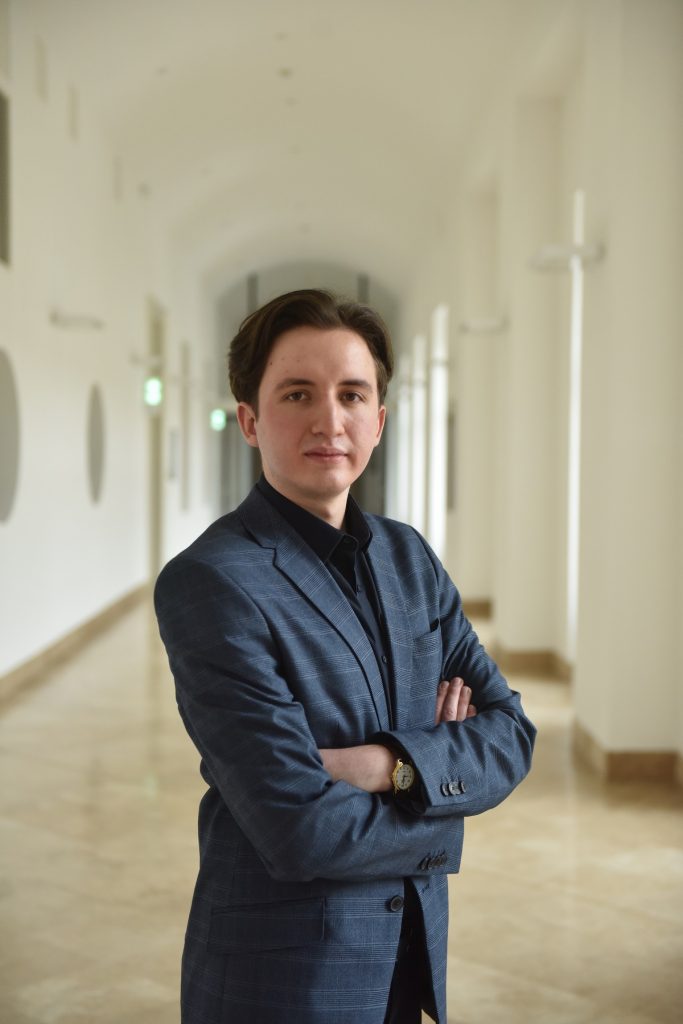 Contacts
Central phone number: +36 (1) 432 9000/20 885
E-mail: info@ludovikacollegium.hu
Address: H-1089 Budapest, Diószegi Sámuel utca 30.